I know, I know. You guys are patiently waiting for everything to come together. Well, I can say progress is definitely being made. The classroom is being set up, the forums a/k/a the ClubHouse discussion group is functional, the email plans (Connections) are coming together, and the Blog (Lessons) is being renovated. Woohoo!!!
Join in the Discussion at the Clubhouse
The most recent change has been about the new Forums software. It is called Discourse and it is the bomb!! How do you use it? Just comment on this post. You should automagically log in. And have access to any content your purchaser level provides. For example, the free members have access to the free hand and machine forums. And, if you are a project purchaser (ala carte), you can also see the project discussions. Of course, the beta-subscriber purchasers get special treatment, with access to anything and everything.  (Beta-subscriber members info — limited time only $50/annually).
Fisher Lassie Cardigan (hand)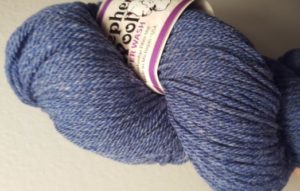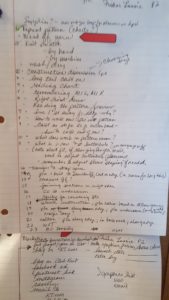 I know I keep announcing it, but my sample yarn is finally here. And, I've made my lesson plan list.  23 lessons just on page one!!!! Next up is to figure out how to get the project packs put on knittingtoday.com so we can take orders! In the meantime, I'm going to start swatching the yarn. See how beautiful it is?? I love the way Stonehedge makes their yarn, pin drafting the fibers so the colors have a lot of depth. My cast on edge on Cassidy has given out, and I've lost some buttons, so I'm really looking forward to getting this project done. I can see it easily becoming my favorite wear around jacket.
Bias Knit Scarf (LK150)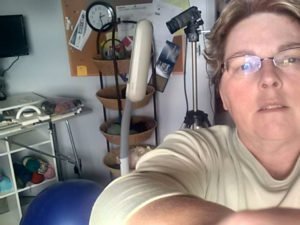 Just before Christmas, Tara was here to knit a project for Haley on the LK150. It was a Bias Knit scarf using a long-repeat self-striping sock yarn. It was a really fun project and we live streamed it to a few closed areas on facebook just to get a feel for how the lighting, camera setup and everything was going to work. [we ended up purchasing more equipment]. I've decided to put it together as a sample class so everyone can see how the flow of the website will work. Its a very basic technique, yet has about 6 lessons. The featured image for this project shows a quick way to Kitchener Stitch. In fact, I sat at the coffee shop and finished it off on Christmas Eve for her. A lovely, relaxing way to head into a busy holiday weekend.