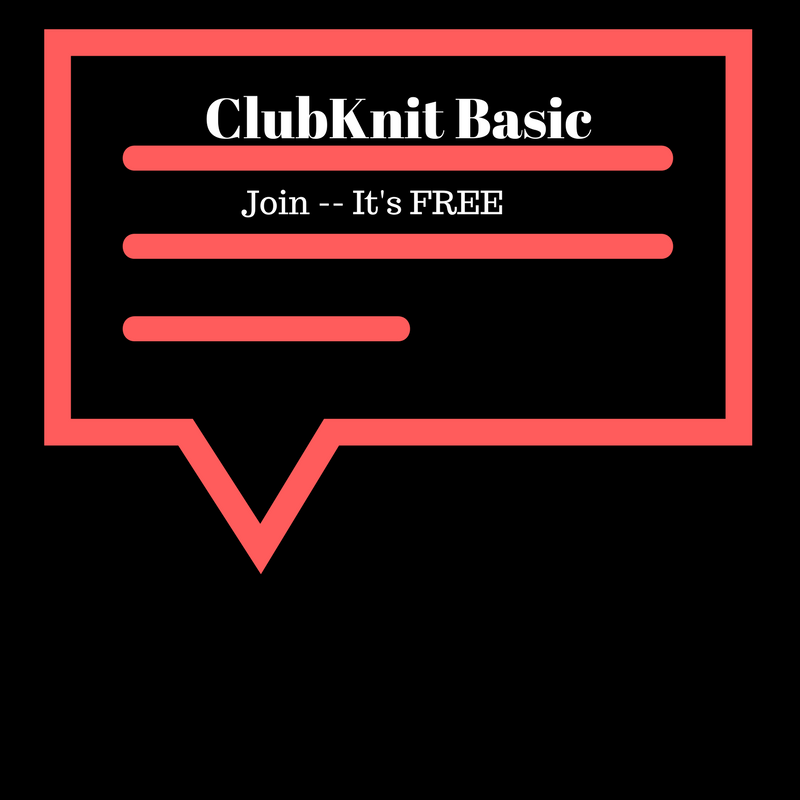 Basic (Free) Level
Join ClubKnit Basic (Free)!
Knitters helping Knitters!
Click the link to purchase your FREE membership. You will automagically be added to the Basic level here. Within the website you'll have access to
blog posts
discussion boards
hand knitting and machine knitting discussion boards
free lessons
free pattern downloads
Join the ClubKnit Basic (Free) Level Now!
---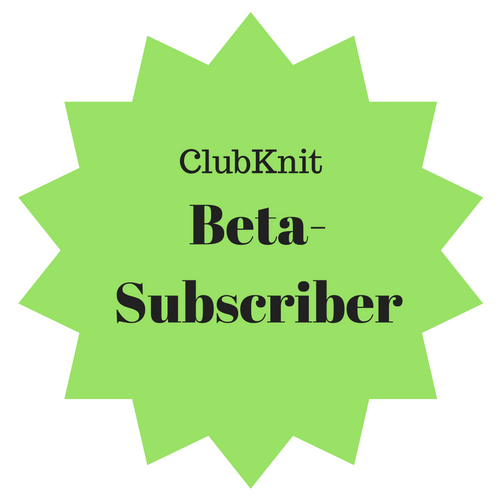 Beta-Subscriber
Be an annual Subscriber
(Beta – save 50% — read below!!!!):
Benefits (subject to change):
all access
% off classes/projects purchased through ClubKnit
occasionally club member-only products (reduced or free)
free how-to videos
focus group early access
two $5 coupons to use off purchases through ClubKnit or for meetings in the ClubRoom
free shipping off purchases $50 or more.
Payment Information:
$120 annual dues (paid $10/month)  OR
annual one time payment of $100 (two months free — save $20) BUT for a limited time and availability only  ……
Customer-only save 50%
Exclusive offer for current Knitting Today customers: save 50% off annual membership and pay only $50. ONLY OPEN TO 50 PEOPLE!
NOTE: this is because the site is still in beta testing. I need you to utilize it, tell me what you want to see, tell me what works, and tell me what doesn;'t. I'll be asking for feedback to make this community everything I envision it becoming. Are you ready?? Purchase your membership.
---