Hi knitting friends,
Knitting Time
Well, it's that time of year to start the fall knitting. I am desperately trying to keep my project list at under 6 projects (two knitalongs, two classes, a club, and an original design). Yikes!  If you are thinking about joining in my knitalongs, the handknit one is Fisher Lassie and the machine knit project is Stormy Weather. Save your $$ to get the yarn mid-September. I'll be announcing signups via the newsletter soon.
Website Updates
I'm still working on getting the e-commerce store functionality. Also working on the forums within clubKnit making it operational. Already done is streamlining the registration and purchasing process for beta-subscribers. Now to work on the free membership levels.
Seeking Cheerleaders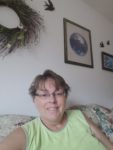 I'm making progress, but would value more input and accountability. If you are interested in joining our Secret Cheerleading group on facebook, just send me a private message on facebook. Note, you can text my business line (260-351-2260) now as I've gone mobile with the telephone. Now, if you call me I may be at my mothers in Florida, my mother-in-laws in Michigan [currently!!], my children's in Indiana, or wherever else I decide to land now that my business is primarily virtual.
Friday Coffee Club
Even thought I'm running a virtual business, in person meet-ups are sooooo very important to me and I am very much an extrovert (ENFP on the Briggs-Meyers personality scale). Please plan on joining a meet-up around 2-4 on Fridays at Great Lakes Coffee in Kendallville. I can't say I'll always be there, but I will try to be.
Fixture, Furniture and Stuff closeout
We're in the process of cleaning out the storefront as we have a few people interested in either leasing or buying it. Here's the link to pictures of what we have left.  Note that all of the knitting supplies left have been brought to our home office and are currently being listed on ebay. We have two ebay stores: bondknitter and icefisherman1 (although Tom's tends to be garage sale finds with some knitting thrown in).
I think that's this week's news. Stay tuned . . . .
P.S. editing to add that I am trying to set up a blog posting schedule for the members here, free and paid. I'm thinking a couple times a week, perhaps a technical post containing a technique (hand or machine), a www inspirational-type store, and a project update. Can you give me ideas on what you would like to read posted here?